The quality of our oils is the result of each of the olives collected with care in the best locations, Elche, Albacete, Pinoso …
An exceptional setting, for a 100% Mediterranean experience.
Delve into a unique experience for your palate.
AOV Maitino Earth
Virgin Olive Oil
A delicate oil, a pleasure for the senses.
An oil obtained from a selection of ripe olives. These olives must be at their optimum degree of ripeness at the time of harvesting in order to obtain the deepest and most characteristic values.
In the mouth we appreciate sweet and characteristic nuances with golden glints. Thanks to its unique characteristic, it is perfect both for eating raw and for cooking, although thanks to its stability it is perfect for cooking food at high temperatures.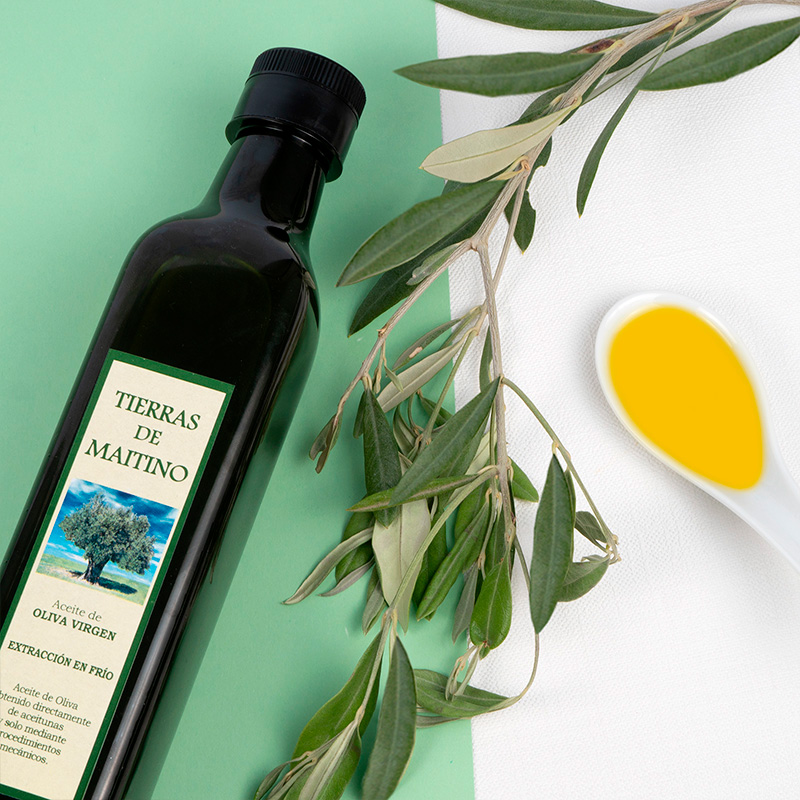 ''A combination of aroma
and flavour that is very
smooth on the palate.''